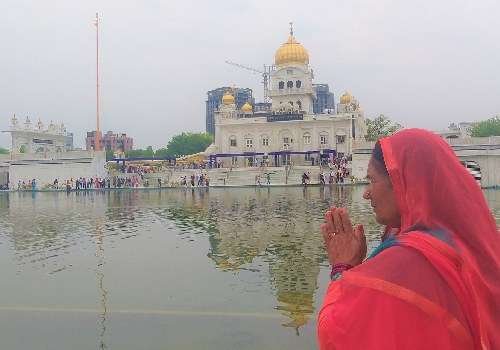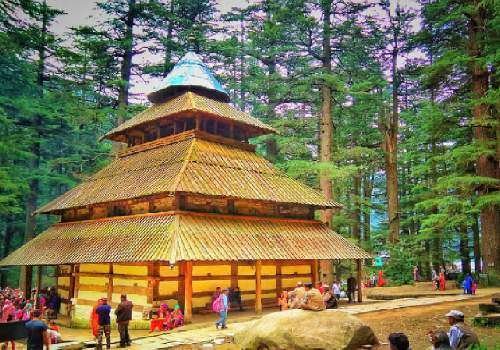 Name Tour       :   Exotic Himachal  Tour 
                                                                                                                      Duration Tour :   11 days/10 nights
                                                                                                                      Tour code         :   WINDROSE  14 
Manali -The Kullu valley in Himachal Pradesh has an ancient town called Manali. Surrounded by the snow covered apex peaks and deodar forests. Manali is a flourishing Apple orchard industry, a popular honeymoon destination and trailhead for innumerous treks and expeditions as well as an ideal place for adventure sports lovers and nature seekers.
Tourist  Places : Delhi – Chandigarh – Shimla – Manali – Dharamsala – Amritsar.
Detailed information about this travel package.

​DAY 01 :  DELHI ​
​Arrive Delhi: On arrival at the Delhi International Airport and Transfer to your hotel. Overnight stay at hotel in Delhi.
DAY O2 :  DELHI  
Morning breakfast in hotel & proceed to city tour of Old Delhi and New Delhi visiting Raj Ghat and Shanti Van – the cremation sites of Mahatma Gandhi and Jawaharlal Nehru, Jama Masjid and drive past Red Fort and Chandni Chowk. Afternoon visit Qutub Minar built by Qutub-ud-Din Aibek in 1199, Humayun's Tomb, India Gate (War Memorial Arch ), Lakshmi Narayan Temple – a modern Hindu Temple. Also drive past President's House, Parliament House, Akshardham Temple. Overnight stay at hotel in Delhi.
DAY 3 :  DELHI- CHANDIGARH – SHIMLA  (350 Km/08-09 Hrs)
After Breakfast, drive to Chandigarh. On arrival in Chandigarh a small tour of the city You will visit the famous rock Garden, created by the sculptor-lover by the name of NEK Chand. A unique Park with an area of about 16 hectares, famous for the huge number of sculptures created from industrial waste and discarded household items. The Park is like a maze with open spaces, artificial ponds and waterfalls. Next You will visit the Sukhna lake and the largest in Asia rose Park, which is more than 1600 varieties of roses.
After drive to Shimla. Shimla is capital of Himachal Pradesh. The city was the summer capital of British India. which of course, could not affect the architecture: beautiful streets, historic mansions and promenade. The city is located on a steep hillside. Today Shimla is perhaps the best hill resort of India with a helipad, Golf, cricket, horse riding and high class hotels. Here, as in the old days, moving to rest the country's elite to escape from the summer heat. On arrival check in at hotel.
DAY 04 :  SHIMLA  
After Breakfast tour to Shimla. We will walk along the ridge is the center of life of Shimla. You will find the residence of the Viceroy of India. Next, we travel to the top of mount Jakhu (2450 m) the highest point in Shimla. Here built the jakhu temple in honor of the Lord of monkeys Hanuman, who according to the epic Ramayana, stayed here when he pulled a herb Sanjivini: it was needed to treat the wounded brother of Rama Lakshmana.
Then You'll go for the oldest ski resort in India – Kufri, operating since 1854 and which is just 19 km from Shimla. Quite nearby Himalayan nature Park and Tourist Park Indira, where guests can ride on yaks. Return to Shimla. Overnight at the hotel.
DAY 05 :  SHIMLA  – MANALI (260 km /06-07 6 Hrs)
After Breakfast drive to Manali. enroute the photoghapy of falls, temples and the hills. arrival in Manali and check in at hotel. Manali is a little town in Kullu valley in the Indian state of Himachal Pradesh. The city stands on the ancient trade route between India and Tibet. Manali is famous for its stunning panoramic mountain views and untouched nature. Overnight at the hotel.
DAY 06 :  MANALI  
After Breakfast drive to the Rohtang Pass (3,978 mts) is a high mountain pass on the eastern Pir Panjal Range of the Himalayas around 51 km from Manali. It connects the Kullu Valley. after visit excursion Vashisht Village, Tibetan Monastery, Sollang Valley, visiting Roerich Art Gallery. Naggar: – Once the capital of erstwhile Kullu state, Naggar is delightfully situated on a wooded slope. One can find a large number of famous temples of Vishnu, Tripura Sundari & Lord Krishana. Roerich art gallery houses the paintings and sculptures of Nicholas Roerich. Evening visit to The Mall Manali. Overnight at hotel in Manali.
DAY 07 :  MANALI – DHARAMSALA  (245 km/ about 7 Hrs)
After Breakfast You will travel to Dharamsala. On the way stop at the ancient temple of Lord Shiva temple in Baijnath. On arrival in Dharamsala, check in hotel.
Dharamsala is a mountain residence located on one of the minor peaks of the range Tuladhar, 17 km North-East of Kangra town. Densely overgrown with coniferous and deciduous trees, a city with three sides surrounded by snow-capped mountains, and on the fourth side overlooks the valley. The snow line in Dharamsala closer than any other mountain town. With the 60-ies, when there was located the temporary residence of His Holiness the Dalai Lama, Dharamsala has gained international fame often called "Little Indian Lhasa".

DAY O8 :  DHARAMSALA – MECLODGANJ – KANGRA
After breakfast city tour Meclodegunj. enjoy the full day pleasure trip of Mcleodganj, the place is situated 13 Kms from Dharamshala. It is a very attractive place also known as Upper Dharamshala which showcasing Tibetan structural design and living. The main appeals of this place are Tsuglagkhang Complex, a very significant Buddhist place of worship, Tibetan Museum, Tibetan Library and the Tibetan Institute of drama Arts. It is also a house of His Holiness the Dalai Lama. Later tour of Dharamshala visit Museum of Kangra art – The museum houses a collection of the famous Kangra miniature paintings, sculptures, and pottery etc, Kotwali Bazaar, War Memorial. Overnight stay at resort.
DAY O9 :  DHARMSALA – AMRITSAR (210 Km/03-04 Hrs) 
After breakfast drive to Amritsar. up on arrival in Amritsar check in the hotel. evening visit the Wagah border to see the Indo-Pak pred closing ceremony. After  free for visit market. night stay in Amritsar. 
DAY 1O :  AMRITSAR – DELHI (450 Km/06-07 Hrs)
After Morning visit The Golden Temple which is located in the heart of the city, where Sikhs from all over the world come to pay their devotions to Guru Granth Sahib and take a dip in the Amrit Saras Kund (Pool of Immortality) for spiritual purification is the major landmark here. The Jallianwala Bagh, a historical monument that tells the sad story of mass killing during the independence movement in India. Here lies the memorial of the martyrs of the 1919 massacre by British General Dyer.The Durgiana Mandir that is dedicated to the Hindu Goddess Durga, Baba Atal Rai Tower are some of the main tourist attractions out here. After drive to Delhi . Upon arrival in Delhi. overnight stay in hotel Delhi.
DAY 11 :  DELHI
After breakfast transfer to Delhi International Airport to Connect your Onward Flight Journey.
The program will be modified according to the Guest & Best prices guaranteed.
Above Tour Cost Include:
Accommodation twin & double sharing Basis as per program.
Daily breakfast at the hotel.
All transportation by AC Deluxe Car Latest Model vehicle throughout the Tour.
Services of our Assistance Representative for Airport Transfer as per the program.
Services of English, Hindi, Urdu, German, French, Italian, Spanish, Polish, Japanese, Chinese, Russian speaking Guides as per the itinerary.
Mineral Water.
Quote inclusive of presently applicable Government service taxes.
Above Tour Cost Does Not Include:
International flight.
Medical and insurance of any kind, Monument entrance fee.
Any expenses arising out of unforeseen circumstances like flight delay/cancellation/hike in fair, strike or any other natural calamities.Personal nature Expenses i.e. Telephone Calls, laundry, Soft/hard drink,  Meals, Tipping etc.
Please contact: manager@windrosetours.com tours prices.