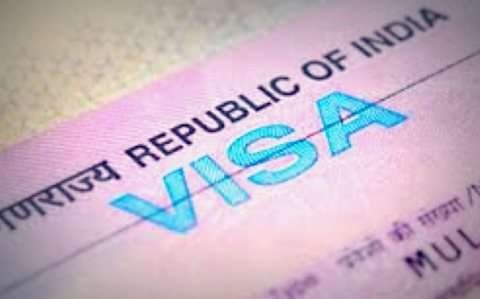 COVID-19 guidelines for International Arrivals in India
This document provides protocols to be complied by international travellers as well as those to be followed by airlines and all points of entry (airports, seaports and land border).
All travellers should Submit complete and factual information in self-declaration form on the online Air Suvidha portal (https://www.newdelhiairport.in/airsuvidha/apho-registration)
before the scheduled travel, including last 14 days travel details.
Upload a negative COVID-19 RT-PCR report (The test should have been conducted within 72 hrs prior to undertaking the journey) or Certificate of completing full primary vaccination schedule of COVID-19
Vaccination

Each passenger shall also submit a declaration with respect to authenticity of the report and will be liable for criminal prosecution, if found otherwise. They should also give an undertaking on the portal or otherwise to Ministry of Civil Aviation, Government of India, through concerned airlines before they are allowed to undertake the journey that they would abide by the decision of the appropriate government authority any post arrival requirement. Guidelines will be change time to time.
e-Tourist Visa Facility is Available for Nationals of following Countries/Territories
​Andorra, Anguilla, Antigua & Barbuda, Argentina, Armenia, Aruba, Australia, Bahamas, Barbados, Belgium, Belize, Bolivia, Brazil, Cambodia, Canada, Cayman Island, Chile, China, China- SAR Hongkong, China- SAR Macau, Colombia, Cook Islands, Costa Rica, Cuba, Djibouti, Dominica, Dominican Republic, East Timor, Ecuador, El Salvador, Estonia, Fiji, Finland, France, Georgia, Germany, Grenada, Guatemala, Guyana, Haiti, Honduras, Hungary, Indonesia, Ireland, Israel, Jamaica, Japan, Jordan, Kenya, Kiribati, Laos, Latvia, Liechtenstein, Lithuania, Luxembourg, Malta, Malaysia, Marshall Islands, Mauritius, Mexico, Micronesia, Monaco, Mongolia, Montenegro, Montserrat, Mozambique, Myanmar, Nauru, Netherlands, New Zealand,Nicaragua, Niue Island, Norway, Oman, Palau, Palestine, Panama, Papua New Guinea, Paraguay, Peru, Philippines, Poland, Portugal, Republic of Korea, Republic of Macedonia, Russia, Saint Christopher and Nevis, Saint Lucia, Saint Vincent & the Grenadines, Samoa, Seychelles, Singapore, Slovenia, Solomon Islands, Spain, Sri Lanka, Suriname, Sweden, Taiwan, Tanzania, Thailand, Tonga, Turks & Caicos Island, Tuvalu, UAE, Ukraine, United Kingdom, USA, Uruguay, Vanuatu, Vatican City-Holy, Venezuela, Vietnam.
Foreign national tourist e-visa to India online: www.indianvisaonline.gov.in
e-Visa is valid for entry through 25 designated Airports
(i.e. Ahmedabad, Amritsar, Bagdogra, Bengaluru, Calicut, Chennai, Chandigarh,Cochin, Coimbatore, Delhi, Gaya, Goa, Guwahati, Hyderabad, Jaipur, Kolkata, Lucknow, Mangalore, Mumbai, Nagpur, Pune, Tiruchirapalli, Trivandrum, Varanasi & Vishakhapatnam) and 3 designated seaports (i.e. Cochin, Goa, Mangalore). However, the foreigner can take exit from any of the authorized Immigration Check Posts (ICPs) in India.
e-Visa has 3 sub-categories i.e., e-Tourist visa, e-Business Visa and e-Medical visa. A foreigner will be permitted to club these categories.
• Applicants of the eligible countries/territories may apply online minimum 4 days in advance of the date of arrival with a window of 120 days.
• e-Visa can be availed for maximum of two times in a calendar year i.e. between January to December.
• e-Visa is non-extendable, non-convertible & not valid for visiting Protected/Restricted and Cantonment Areas. If you intend to visit Protected/Restricted/Cantonment areas, you would require prior permission from the Civil Authority like Arunachal Pradesh, Manipur, Mizoram, Nagaland.
Apply for regular Tourist Visa at Indian Mission.​
• A tourist visa may be issued for 3,6 month,1 year with multiple entries as a default option and is non extendable and non-convertible.
• International passport. The validity of the passport for obtaining a visa to India must be at least 6 months after the end of the visa.
• Copy of the first page of the passport.
• 02 color photos of passport size.
• copy a Insurance.
• A copy of the air ticket with return.
• A voucher for hotel accommodation in India.
• For a child traveling to India, it is necessary to provide a photocopy of the certificate of birth.
• International Travellers having Pakistani Passport or Pakistani origin may please apply for regular Visa at Indian Mission.​
​